Sik-Sik's Summer:
A photographic storybook about an Arctic Ground Squirrel and her summer in Alaska.
One spring day, Sik-Sik woke up from her long hibernation as the snow melted on the alpine tundra. As spring turned to summer, the world turned green and the mountains bloomed. There were only a few months of summer to enjoy, and Sik-Sik would be busy.
Children and adults alike will enjoy the delightful photographs and story of Sik-Sik. Filled with educational facts, children will learn about this small but remarkable species with the longest known hibernation of any animal on earth.
With free educational activities and Teacher's Guide available, this book is a perfect addition for home or classroom.
Awards
Next Generation Indie Book Awards 2023 Finalist: Children's Educational Picture Book
Order from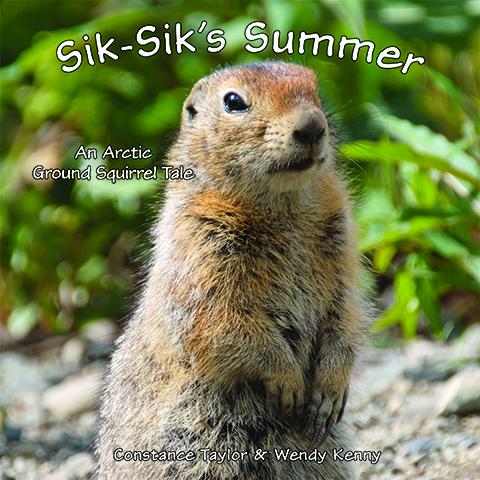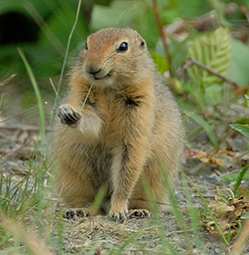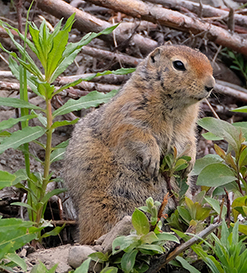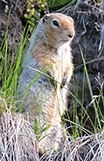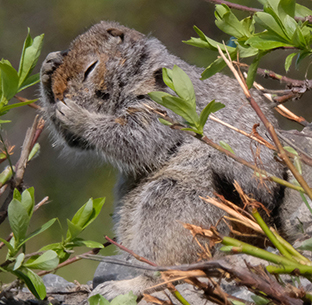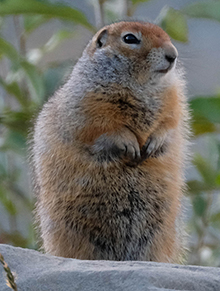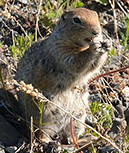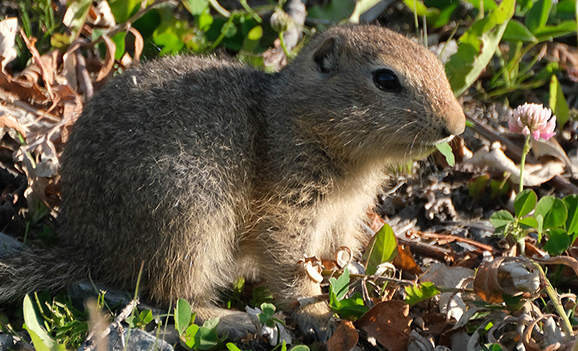 Resources for educators and libraries
This book is an amazing non-fiction book about Alaskan ground squirrels, with wonderful full-color photographs of real squirrels in their natural habitat. My favorite photo is the one on page 14 where Sik-Sik is making her high pitched alarm to warn her children and other squirrels of the Bald Eagle danger overhead… that was an AMAZING capture! This should be on every child's bookshelf at home! W. H. – retired elementary school teacher
Videos and images of the Arctic Ground Squirrels.
About the authors & photographer
Constance Taylor is an photographer who enjoys watching Alaska's birds and wildlife. She's a retired commercial salmon and shrimp fisherman. Currently she is a publisher, Fathom Publishing Company, and a web designer. You can view more of her Alaska photographs at FathomTwist.com. Read more about Taylor here.
Wendy Kenny is a wife and mom who enjoys adventuring in the beautiful Alaskan wilderness with her family. She is an avid reader both in her free time and in her work as a proofreader. She loves to help authors clean up their manuscripts.
---
Publisher's Cataloging-in-Publication data
Names: Taylor, Constance, author. | Kenny, Wendy, author.
Title: Sik-Sik's summer : an Arctic ground squirrel tale / Constance Taylor; Wendy Kenny; photographs by Constance Taylor.
Description: Anchorage, AK: Fathom Publishing Company, 2022. |
Summary: On an Alaskan spring day, an Arctic ground squirrel named Sik-Sik woke up from hibernation. Spring became summer and the mountains bloomed. Sik-Sik was busy.
Identifiers: ISBN: 978-1-954896-16-1 (hardcover) | 978-1-9548917-8 (paperback) | 978-1-954896-18-5 (e-book) Subjects: LCSH Squirrels--Alaska--Juvenile literature. | Mammals--Alaska--Juvenile literature. | Mammals--North America--Juvenile literature. | Zoology--Arctic regions--Juvenile literature. | BISAC JUVENILE FICTION / Animals / General | JUVENILE FICTION / Animals / Baby Animals | JUVENILE FICTION / Animals / Mammals | JUVENILE FICTION / Animals / Squirrels | JUVENILE FICTION / Science & Nature / General Classification: LCC QL105 .T39 2022 | DDC 508.98--dc23